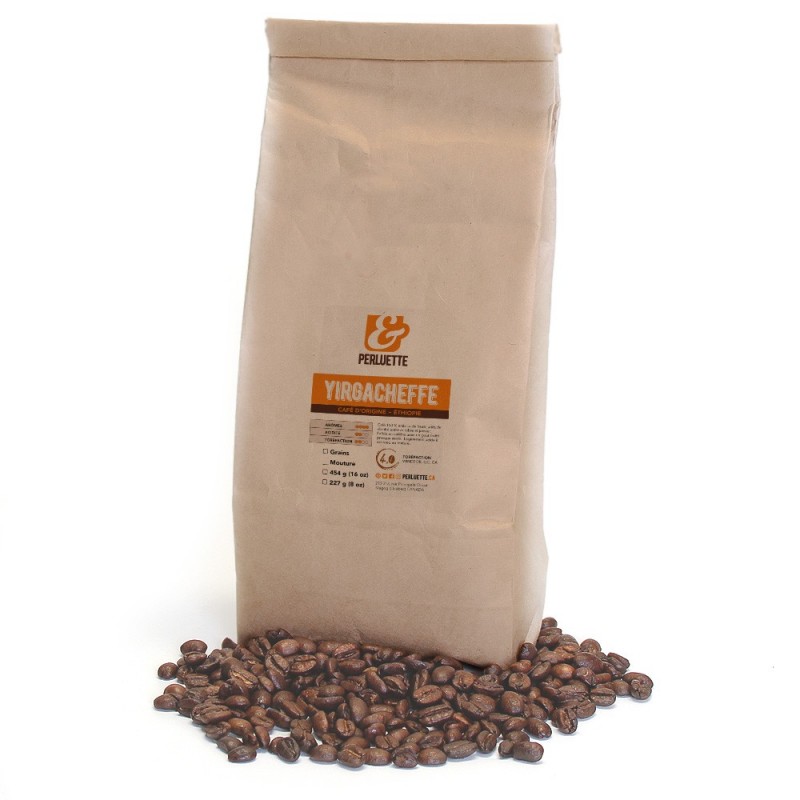  
Yirgacheffe Arabica Coffee
Some say it was from Ethiopia that coffee started. 100% Arabica coffee of Ethiopian origin.
Product customization
Don't forget to save your customization to be able to add to cart


Feel free to call if you have questions
Yirgacheffe is a high altitude coffee harvested between October and January. It has slower growth, which allows it to develop more flavor complexity. Usually lower in caffeine, it develops an almost sweet fruity taste. It is slightly acidic and has a nice round texture. Our Yirgacheffe is roasted semi-black and can without discomfort give a very good espresso.
Customers who bought this product also bought: